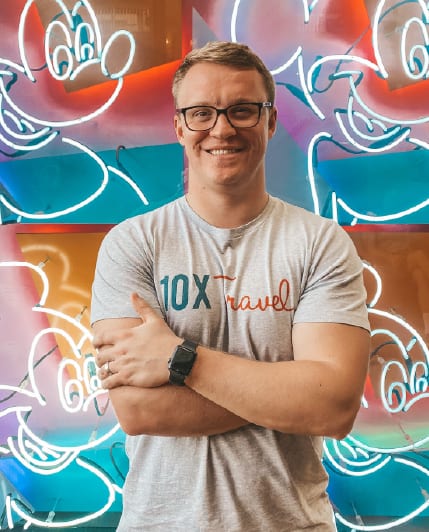 I am the Founder of 10xTravel.com and Creator of Takeoff: How to Travel the World for Next to Nothing and How to Fix Your Credit: Do it Once. Do it Right. Get on with Your Life.
My work has been featured in multiple national media outlets including Good Morning America, The New York Times, Money Magazine, and ABC Nightline News.
I created 10xTravel in 2014 and have been hanging out in the points and miles community since 2011.